Return from exhibiting at 19th WCNDT in Munich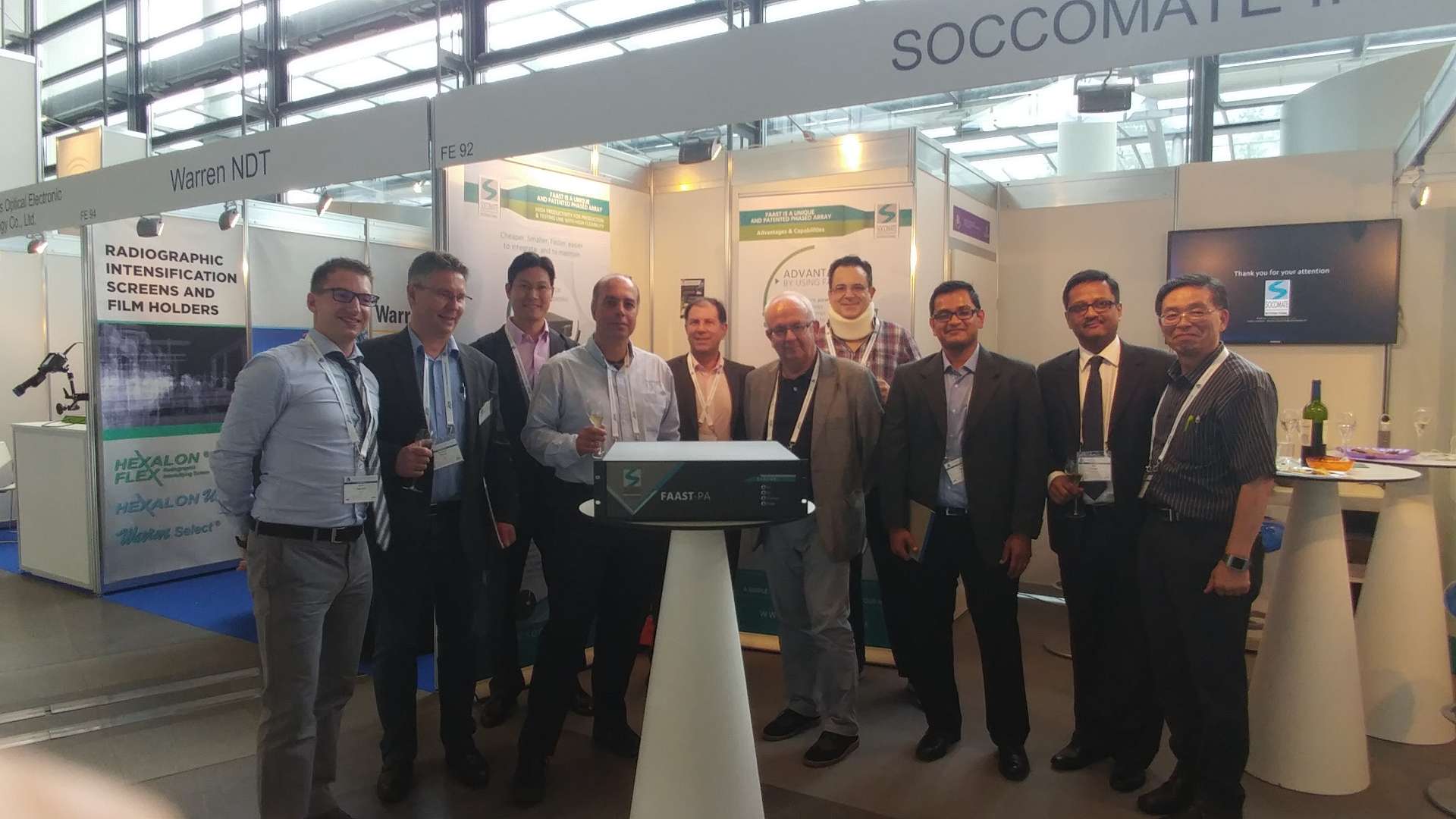 Dear NDT Partner,
Returning from the 19th WCNDT exhibition, Socomate International would like to thank all of its Partners for visiting our booth during this event, as well as all visitors that have raised an interest into our Ultrasonic products.
The presentation of Socomate's new Phased Array product, the FAAST-PA, has been successful. As a cutting-edge patented technology, it is now proposed as an OEM stand alone equipment, linked with Ethernet connection, able to supply 32 channels full parallel, and up to 128 channels per rack, with a size of 3U. Naturally, the possibility to stack racks together to supply the number of required channels, up to 2048 channels full parallel when driven by DLL.
The company is looking forward to meet with current Partners and new Partners to enhance its "Synergy Group", which manufacture automated UT inspection systems or devices, using conventional UT electronics and/or Socomate's patented Phased Array for high speed on-line inspection, or Industrial users that is wishing to reduce their inspection time by retrofitting their old UT equipments on existing mechanics by the FAAST technology in order to benefit the advantages it can deliver.
Thank you all for making this event a success.
Posted the 2016-06-24 15:35:02