While it is true that rail transportation has faced many competitors through past decades, it went through and became today a major way of use from passengers and goods. It has survived when the use of automotive increased, and more recently is competing with airplanes. Where trains bring many advantages to use, taking into consideration its green impact compare to other means of transportation, the number of vehicles in circulation skyrocketed over the past years and decades. Coming to an intensive use, safety needed to follow its trend as well as prevent any hazards that could happen operating within the railway industry. This article will focus on the only part that connect the train to the road, called rail and which can be a critical part for safety of passengers, goods, assets. The train wheels. As Railway have quite a wide environment of NDT methods to prevent hazards and controls, the focus will be in regards to the use of Ultrasonic testing for an accurate Ultrasonic inspection of wheels, to protect consumers from failure.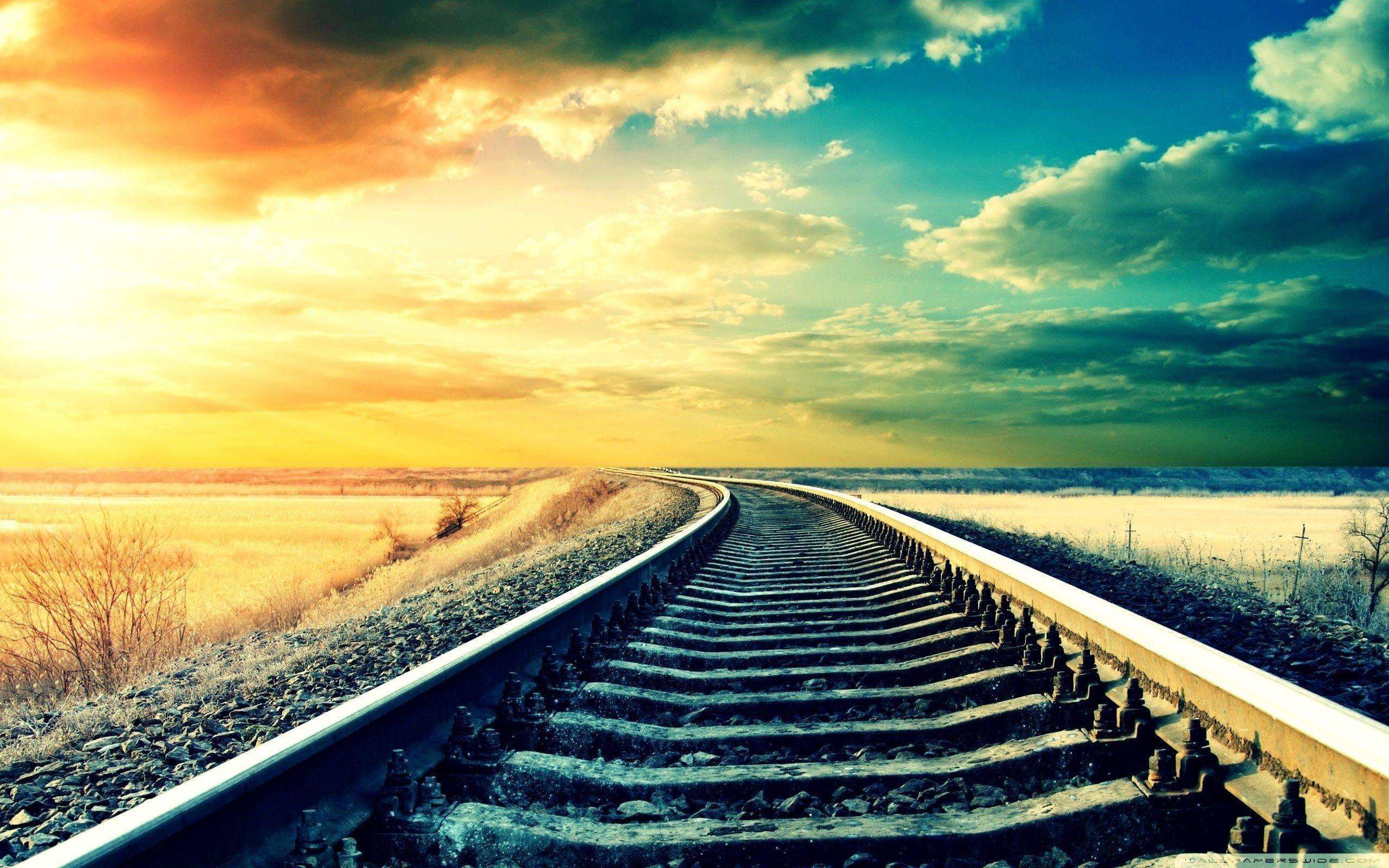 The Ultrasonic crack detection of train wheels are performed at 2 steps of their life. One is after their production and mounted to the bogie, before being installed on the train or during a maintenance process. At this stage, it is important to verify that an accurate Ultrasonic inspection of wheels has been done. Once it past the quality control of checking, it can be mounted on the train. For this application, Socomate's partner, DTEC GmbH based in Germany has developed a UT system for dismounted wheelset which can achieve a top-quality Ultrasonic inspection combined with OEM electronics from Socomate. Such UT systems are installed in heavy maintenance depot or workshop for safety control of wheels and axles. These systems are widely accepted in the field since it has been developed by a team of experts, supplying a complete range of Ultrasonic testing solutions within the Railway industry, including hollow axles, solid axles.
By pursuing its R&D, DTEC GmbH is also able to deliver an Ultrasonic inspection of wheelsets without dismounting it from the train. All of these UT systems are used on high-speed train, rolling stock, locomotive and metro. Due to a precise design of automation, the results are more reliable than manual processes, much faster and with a very good repeatability.

1. Automated Ultrasonic wheelset inspection system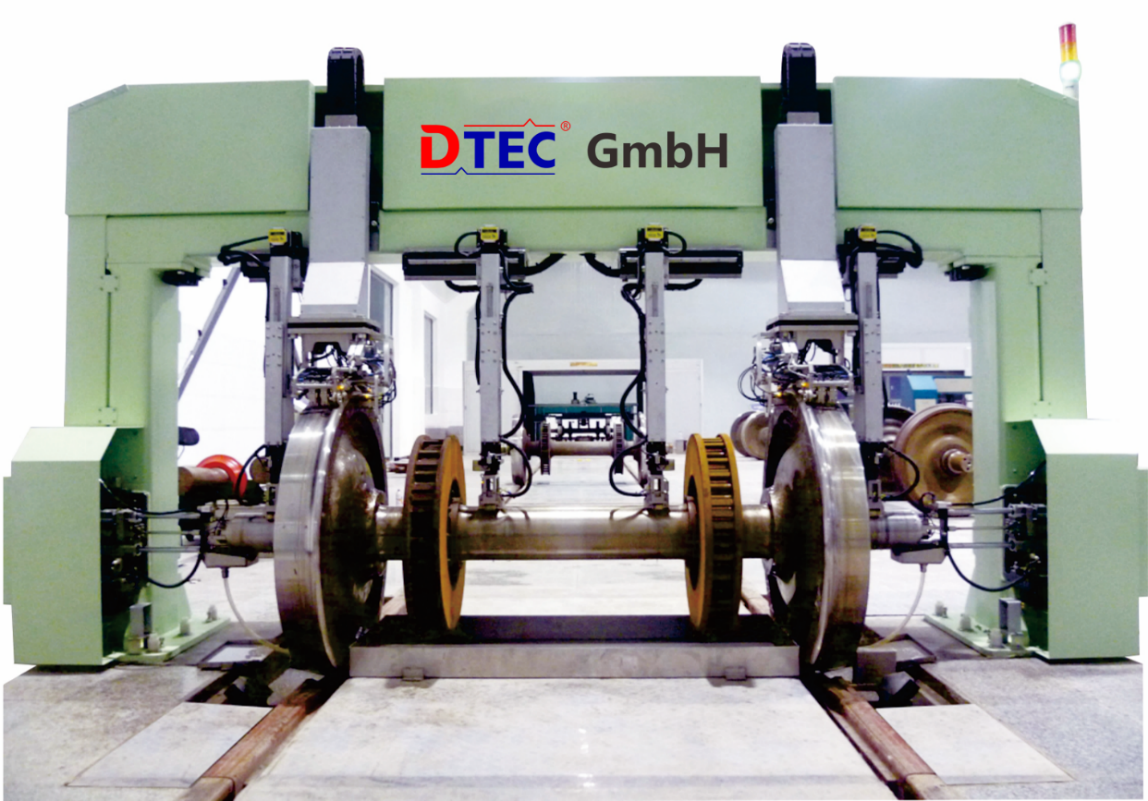 Dismounted Wheelset Ultrasonic Testing (DW-UT)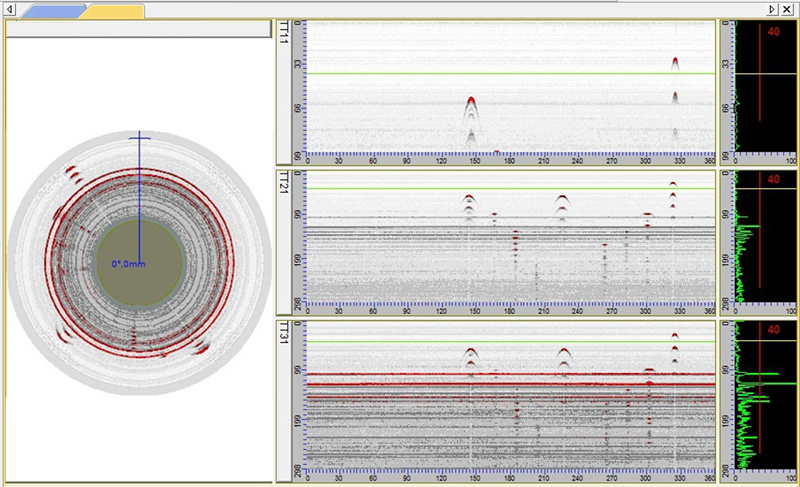 DTEC GmbH has developed a customized software with an advanced UI to display it on screen. It embeds advanced AI to collect data and storage, while supplying a pdf format of the Ultrasonic test report. The software provides an A-scan, B-scan, a Bar-chart as well as a wheel side view.

Both mechanics & software provides a reliable solutions when speaking about ultrasonic wheelset inspection.